The body of the details
Vacuum Pyrolysis Cleaning Furnace for Filter Screen
Release time:

2020-2-27 11:22:18

sentiment:

column:

Vacuum furnace
Products in detail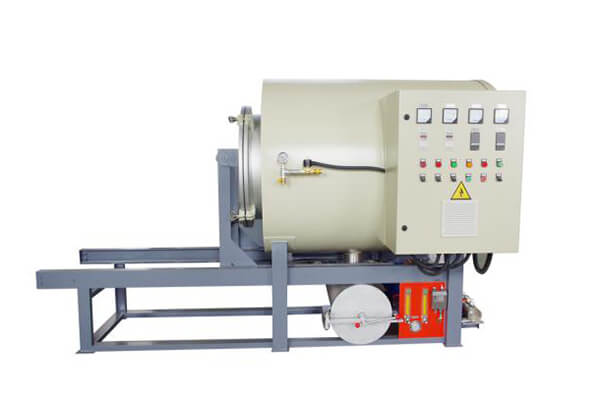 Vacuum Cleaning Furnace consist of vacuum sealed furnace, stainless steel electric heat pipe heater, waste collection container, water spraying syringe, water circle vacuum pump. The integrated structure of the furnace cover and the work trolley is manually moved and pulled, so that the furnace cover moves on two horizontal tracks, opening or closing. The cleaned workpiece is placed in a hanging basket or a special basket, and is hoisted into the furnace with an electric hoist (user-supplied). The structure of the furnace is novel and reasonable, wide application and convenient operation.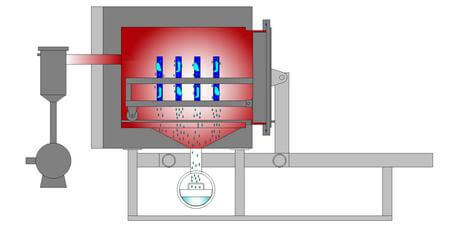 Vacuum cleaning furnace make use of the feature of polymer which can be melted at about 300°C and can be cracked and coked by isolated air above 300°C, producing a variety of lysates. Above 400 °C with little oxygen and much vacuum, can be fully oxidizable.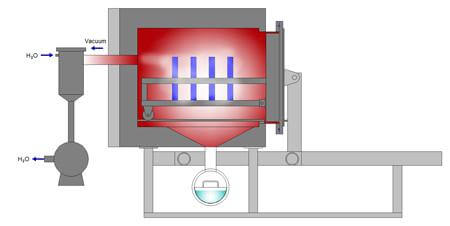 The workpieces are first heated to about 300°C, so that more polymer on the surface of the workpiece melts into the bottom waste collection tank, just leaving little polymer and ash in the micropore on the surface of the workpiece. At this time, the temperature of the furnace is raised to 400-500°C (or on request), and open the vacuum pump at the same time via little air, oxidizing the remaining polymer to generate carbon dioxide and water.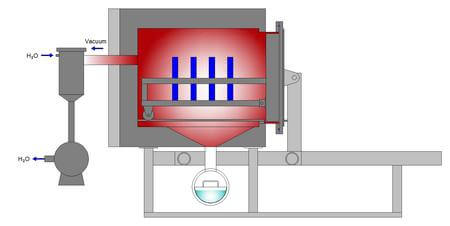 The ash and water vapor floating in the furnace are sprayed and washed by a water spray scrubber and then taken out of the furnace by the vacuum pump, and taken away by the water. No pollution gas, smoke and ash are discharged indoors during the whole work.